Another beautiful day here, which ended this evening with my son wanting to have a small picnic of grapes eaten on the stairs with mommy and daddy before bedtime. I love the ideas my son comes up with to prolong the inevitable of sleep....
Today is December first. I have not set up an official advent for us to do this year, though we did make a "mail box". In this "mail box" we will find a new vintage Christmas book or two, a few activity books, and lots of things for us to do together as we count down to Christmas.
I didn't have the "mail box" finished this morning, and seeing that we spent the day with family, we will start tomorrow bright and early in the morning.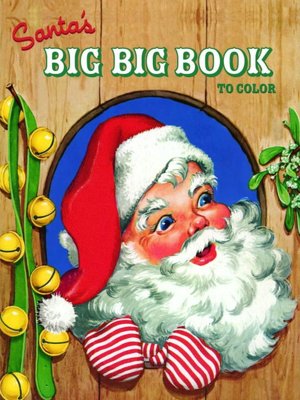 When my son gets up in the morning, this is what he will find in the "mail box". Santa's Big Big Book To Color is the first coloring book I have ever purchased for him. This book was originally published in 1956 by Whitman Publishing Company. It has been brought back by in 2006 by Random House. It has cute vintage Christmas type pictures to color along with little captions to read at the bottom of each picture. I am sure he will love it, I know I do!